Elf's Landscaping is your Alton Landscaping Service.  We provide award winning unique landscape design and landscape construction services to Alton.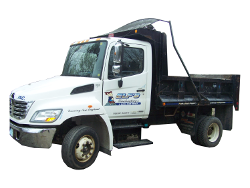 Our Services
Landscape design
Landscape construction
Hardscape installation (walks, retaining walls, steps and patios)
Transplanting and Pruning
Planting & plant bed care
Ponds and pondless waterfalls
Turf installation and care
Wetlands restoration
Erosion control
Accent lightning
Irrigation
About Alton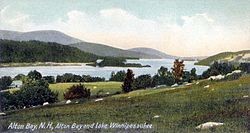 Alton is a town  in New Hampshire with a population of about  5,250 .  It is home to Alton Bay State Forest and Mount Major State Forest.  The town also includes the village of Alton Bay, a long-time resort located beside Lake Winnipesaukee.
Originally called New Durham Gore because of rocky upland areas, or "gores," the town was settled in 1770, mainly by farmers because the highland areas provided less frost. Merchants then filled the lowlands. Early Alton history recounts stories of the merchants trying to convince the farmers to incorporate. They would succeed on 15 January 1796,  when the community was named after Alton, a small market town in Hampshire, England.
Alton  is in USDA zone 5A. Click here for more information about zone hardiness. When planting you should look for plants that will thrive in zone 5A.
Elf's Landscaping is your Alton Landscaping Service