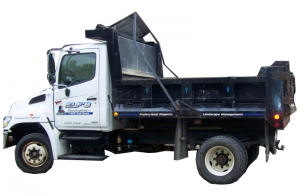 Elf's Landscaping is your Berwick Maine Landscaping Service. We provide landscaping services to Berwick, including landscape design and construction.
Our Berwick Maine Landscaping Services
Landscape construction
Hardscape installation (walks, retaining walls, steps and patios)
Transplanting and Pruning
Planting & plant bed care
Landscape design
Ponds and pondless waterfalls
Turf installation and care
Wetlands restoration
Erosion control
Accent lightning
Irrigation
About Berwick, Maine
Berwick is a town in Maine. It is situated beside the Salmon Falls River.
Originally part of Kittery, the area later comprised by Berwick was settled about 1631 and called Kittery Commons or Kittery North Parish. It was later called Unity after the ship that transported Scots prisoners of war from the Battle of Dunbar in 1650 to the colonies. (These Scots had been force-marched to Durham Cathedral in Durham, England, then tried for treason for supporting Charles II rather than Oliver Cromwell, Lord Protector.)
Landing in Massachusetts, the royalist soldiers were sold as indentured servants, many of whom went to work at the Great Works sawmill, located on the Great Works River, until they were able to pay for their own freedom. (George Gray, formerly of Lanark, Scotland, was an example of the 150 prisoners who endured this ordeal. In 1675, he defended his family and lands when the community was attacked during King Philip's War and died in Unity in 1693. His descendants would populate other areas of Maine, notably Deer Isle and Stonington, Maine ).
Berwick Maine is in USDA zone 5A. Click here for more information about zone hardiness. When planting you should look for plants that will thrive in zone 5A.
Contact the Berwick landscapers at Elf's Landscaping today!