Elf's Landscaping is your Bridgton Landscaping Service.  We provide award winning unique landscape design and landscape construction services to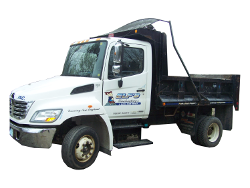 Bridgton.
Our Bridgton Landscaping Services
Landscape design
Landscape construction
Hardscape installation (walks, retaining walls, steps, and patios)
Transplanting and Pruning
Planting & plant bed care
Ponds and pondless waterfalls
Turf installation and care
Wetlands restoration
Erosion control
Accent lighting
Irrigation
About Bridgton
Bridgton is a town in Maine with a population of 5,210.  A resort area in Maine's Lakes Region, Bridgton is home to Bridgton Academy, a private preparatory school.
The undeveloped land was first called Pondicherry. It was granted in 1768 by the Massachusetts General Court to Moody Bridges and a group of proprietors. Settlement began in 1770 at what is now North Bridgton, where a tavern was built. The community was organized in 1779 as Bridgetown Plantation, named after Moody Bridges, and then incorporated on February 7, 1794, as Bridgton.

Stevens Brook is only a mile and a half long, but it provided water power for 12 mill sites. It developed as an industrial center, with sawmills, gristmills, woolen textile mills, a tannery, shoe factory, and brick manufacturer. Later, a corn and vegetable packing plant were built, in addition to a foundry, machine shop, shovel handle factory, sash and blind factory, and a coffin shop. Population increased when goods manufactured by water power could be transported to outside markets on the Cumberland and Oxford Canal, which opened to Portland in 1832. By the mid-19th century, the town contained about 3,000 inhabitants. When the Portland and Ogdensburg Railway bypassed Bridgton, the town built the 2-foot-gauge  Bridgton and Saco River Railroad link to the national rail network in 1883. Summer vacationers arrived by rail and steamboat until automobile tourists began arriving after the designation of the Theodore Roosevelt International Highway in 1919 (identified as U.S. Route 302 since 1935). The convenience of highway travel caused abandonment of the canal steamboats in 1932 and the narrow-gauge railroad in 1941. Bridgton remains a popular resort area, with many children's summer camps located along the shores of the beautiful lakes and Shawnee Peak Ski Area, a ski resort, located in the western part of town.
Bridgton is in USDA zone 4b.  When planting you should look for plants that will thrive in zone 4b.
Elf's Landscaping is your Bridgton Landscaping Service