Elf's Landscaping is your Naples Landscaping Service.  We provide award winning unique landscape design and landscape construction services to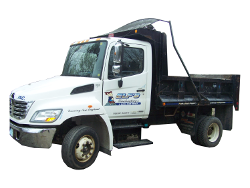 Naples, Maine.
Our Services
Landscape design
Landscape construction
Hardscape installation (walks, retaining walls, steps and patios)
Transplanting and Pruning
Planting & plant bed care
Ponds and pondless waterfalls
Turf installation and care
Wetlands restoration
Erosion control
Accent lighting
Irrigation
About Naples
Naples is a town in Maine with a population was 3,872 and it is home to part of Sebago Lake State Park. Naples is a resort area.
The area was settled in 1790. Farming was limited by the soil, which consisted of gravelly loam, its surface is strewn with glacial erratic boulders. The uplands, however, provided good grazing for livestock, and hay became the principal crop.

Named for Naples, Italy the town was incorporated on March 4, 1834, from parts of Otisfield, Harrison, Raymond, and Bridgton. Between 1845 and 1856, it annexed more land from Sebago, Otisfield, and Bridgton. The Songo Lock completed two years before town incorporation, linked Long Lake and Brandy Pond with Sebago Lake, allowing passage of boats from Harrison to Portland through the Cumberland and Oxford Canal in Standish. A canning factory and cooperage were established at Naples village. The community also produced carriages, men's and boy's clothing, boots and shoes.
Naples is in USDA zone 4B. Click here for more information about zone hardiness. When planting you should look for plants that will thrive in zone 4B.
Elf's Landscaping is your Naples Landscaping Service