Elf's Landscaping is your New Durham Landscape Service.  We provide award winning unique landscape design and landscape construction services to New Durham.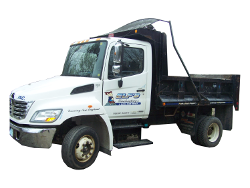 Our New Durham Landscape Services
Landscape design
Landscape construction
Hardscape installation (walks, retaining walls, steps, and patios)
Transplanting and Pruning
Planting & plant bed care
Ponds and pondless waterfalls
Turf installation and care
Wetlands restoration
Erosion control
Accent lighting
Irrigation
About New Durham
New Durham is a town New Hampshire with a population around 2,638.  It is drained by the Merrymeeting and Ela rivers and is known for Merrymeeting Lake. New Durham is home to the Powder Mill Fish Hatchery. Also located here is the Lions Club's Camp Pride, a camp for children and adults with special needs.
Granted by the Masonian Proprietors in 1749 as Cochecho Township, New Durham was settled in 1750 almost entirely by colonists from Durham. It would be incorporated as New Durham on December 7, 1762. With a somewhat uneven and rocky surface, the town was better suited to grazing than cultivation. Lumber became the chief article of trade, and by 1859 New Durham had five sawmills and four shingle mills. It also had two gristmills, and a gunpowder factory called the Eureka Powder Works. On September 19, 1849, the Cocheco Railroad opened through the town, connecting Dover with Alton Bay.
New Durham is in USDA zone 5A. When planting you should look for plants that will thrive in zone 5A.
Elf's Landscaping is your New Durham Landscaping Service