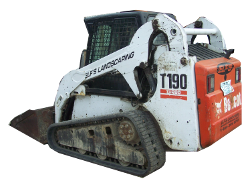 Elf's Landscaping is your Rye Landscape Service.  We provide landscaping services to Rye and surrounding communities.
Our Services
Landscape design
Landscape construction
Hardscape installation (walks, retaining walls, steps and patios)
Transplanting and Pruning
Planting & plant bed care
Ponds and pondless waterfalls
Turf installation and care
Wetlands restoration
Erosion control
Accent lightning
Irrigation
About Rye
The first settlement in New Hampshire named Pannaway Plantation, was established in 1623 at Odiorne's Point by a group of fishermen led by David Thompson. Prior to its incorporation in 1726 as a part of New Castle, Rye was called Sandy Beach and included land currently in New Castle, Portsmouth, Greenland and Hampton. Today Rye is a small community of about 5,000 people. The Isles of Shoals located 10 miles off shore are part of the town of Rye.
Rye is in USDA zone 6A.  Click  here for more information about zone hardiness.  When planting you should look for plants that will thrive in zone 6A.
Elf's Landscaping is your Rye Landscaping Service